Checking Accounts
---
No per check fees
No monthly fees
No minimum balance required
Monthly statements
Overdraft Protection from shares
Courtesy Overdraft Privilege Service

Club Accounts
---
Christmas and vacation club accounts earn the same dividend rates as share savings accounts. Money can be deposited to your club account in the same way as it is for regular share savings accounts. You can split your payroll deduction or direct deposit to go directly into your club account and your savings account.
Share Certificates and IRA Certificates
---
We offer one-year, two-year, three-year and four-year Share Certificates. The minimum deposit is $500.00.
The penalty for early withdrawal is the loss of one month's dividends in addition to the loss of earnings that would have been earned in the quarter that the money was withdrawn.
| Term | Dividend Rate | APY* |
| --- | --- | --- |
| 12 months | 4.18% | 4.25% |
| 24 months | 3.94% | 4.00% |
| 36 months | 3.70% | 3.75% |
| 48 months | 3.70% | 3.75% |
---
Lucky Saver Certificate
---
Our special one-year Lucky Saver Share Certificate was designed to help you build a savings habit while giving you chances to win $5,000 quarterly prizes, plus monthly cash prizes!** The minimum deposit is $25.00. The penalty for early withdrawal is the loss of one month's dividends in addition to the loss of earnings that would have been earned in the quarter that the money was withdrawn.
| Term | Dividend Rate | APY* |
| --- | --- | --- |
| 12 months | 4.18% | 4.25% |

Rates effective as of 6/30/2023. *APY = Annual Percentage Yield. Rates shown are the rates granted for the previous quarter and are subject to change without prior notice. Dividends are posted on a quarterly basis. ** Void where prohibited by law. Official rules and a complete list of prizes available at www.nycua.org
Individual Retirement Accounts (IRAs
---
There are three levels of recommendation for anyone planning the future. Whether you are just starting out, raising a family or approaching retirement, IRA's offer tremendous advantages. Talk about the incredible tax-saving possibilities with your tax advisor.
Traditional IRA - Tax deferred growth and the potential for tax-deductible contributions
Roth IRA - Qualified distributions are tax-free and penalty free. Roth IRAs are not subject to post 70 required distributions
Coverdell Education Savings - Contribute up to $2,000 a year for each child. Withdrawals for qualified higher education expenses are tax-free. (subject to IRS change)
Direct Deposit
---
This is a safe and easy way to have your money deposited directly into your Credit Union account. There is no need to wait in line or pay check-cashing fees. It's smart, reliable, convenient and worry free.
Make the Credit Union your primary financial institution.
Direct Deposit Form
CU Kids Savings Account
---
This program is offered to provide students a way to save money in an account that is just for them!
It is currently available to all students in the Clarence School District.
Elementary school students can open an account and bring deposits to school each $uper $aver Wednesday to be collected by the Credit Union. A sticker will be sent back in the pouch provided. A receipt and coloring page is mailed home. Middle school students can bring their deposits in Tuesday morning before school. High school students can visit the Credit Union office (in the cafeteria) during lunch as well as participate in the actual operations of the branch office.
If you would like to open an account or for more information, please call or stop by the Credit Union.
If you are interested in promoting financial literacy in your classroom or to a group, contact our office at 716-630-0888.
Visa ATM / Debit Cards
---
Make purchases using your ATM/Debit Card and access your savings and checking accounts at ATMs. We participate in several surcharge free networks so look for an ATM displaying these logo. You can also access your funds at a local SEFCU ATM surcharge free.
For a Lost/Stolen Debit Card, please call the Credit Union Office at 1-716-630-0888 if during open hours.
If after hours please call 1-888-241-2510.
Please call the Credit Union at 1-716-630-088 and leave a message as well.
---
Protect against debit card fraud and misuse
---
You can now protect against card fraud and misuse on your debit card via your smartphone.
Turn your card on and off
Receive real time alerts
Use GPS to control transactions within a select location.
Limit use of types of purchases or merchants
Control spending limits to stay within your budget
Don't have a debit card with us, have questions on how the app works or want help downloading the app, just call 716-630-0888 or stop by our office.
Make the most of your card and add this free security feature to your debit card.
Download CardNav today.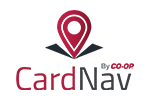 Google play is a trademark of Google Inc. The Apple logo is a trademark of Apple Inc.
Visa Gift Cards
We offer VISA gift cards for any occasion and any amount from $10 to $1,000 and anywhere in between. A very convenient gift that will fit everyone! $5.00 fee.
Prepaid VISA Travel Money Card
---
Our prepaid VISA Travel Money Card ranging from $100 - $5,000 gives you the safety of travelers checks and the convenience of a plastic card. It is not tied to your checking or savings account so if it is lost or stolen there is no risk to your account. It can be used worldwide and also right in here the U.S.A. Visit the credit union or give us a call for more details. It's the ticket you need for a safe, secure trip!!
To add even more convenience, the CU Money® mobile app allows you to access and manage your card from anywhere 24/7. The app is available in the Apple App store and Google Play Store free of charge.


Bill Pay
---
We can set you up with the ability to pay your bills online. No more stamps, envelopes, or late payment fees to worry about from then on.
Home Banking

$1000 of TruStage™ Accidental Death and Dismemberment Insurance Coverage Is Yours.
---
One of the nice benefits of credit union membership is a no-cost TruStage Accidental Death and Dismemberment (AD&D) insurance policy from CMFG Life Insurance Company. AD&D coverage pays you or your loved ones a cash benefit after an accident results in a covered injury or loss of life due to an accident.
You can get $1000 of coverage, paid for by your credit union, and provided by CMFG Life Insurance Company. You can also get up to an additional $300,000 AD&D coverage from CMFG Life at affordable rates.
Sign up today!
TruStage® accidental death & dismemberment insurance is made available through TruStage Insurance Agency, LLC and issued by CMFG Life Insurance Company. The insurance offered is not a deposit, and is not federally insured, sold or guaranteed by your credit union.
Wire Transfer
---
A wire transfer is a fast, convenient way for our members to transfer funds from their credit union account to another financial institution.
See fee schedule